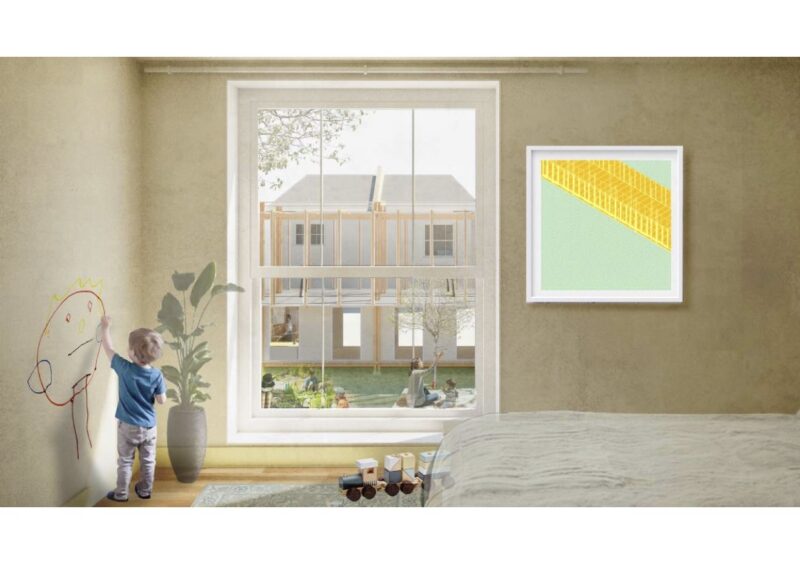 The shortcomings of current models of development have been exposed by the pandemic. The Covid-19 outbreak has left social infrastructure vulnerable and the domestic interior to sustain all professional, caretaking and social activities.
In rural contexts the divide between the metropolitan and the agricultural has begun to close with the advent of working from home, offering greater freedom and a refreshed connection with nature and wellbeing but lacking the support of working spaces and services infrastructure. In the city it has left swathes of empty units, deserted streets and stressed dwellers.
Part-N's approach aims to build a future-normal rather than a 'returning to normal'. Solutions involve challenging existing planning laws to allow new kinds of development from superstructure-like interventions integrating the existing boundary walls of the UK's gardens to a co-opting of newly vacant high street units for government supported innovation hubs.
Local Support Funds would be established to support remote workers to add micro-interventions to their homes – whether high-rise or cottage – and new Community Garden Trusts would allow neighbours to create 'common ground' from their back gardens.
SOFFIT
Abiel Hagos, Ian Goggin, Zivile Volbikaite, Simon Banfield, Alix Gunn