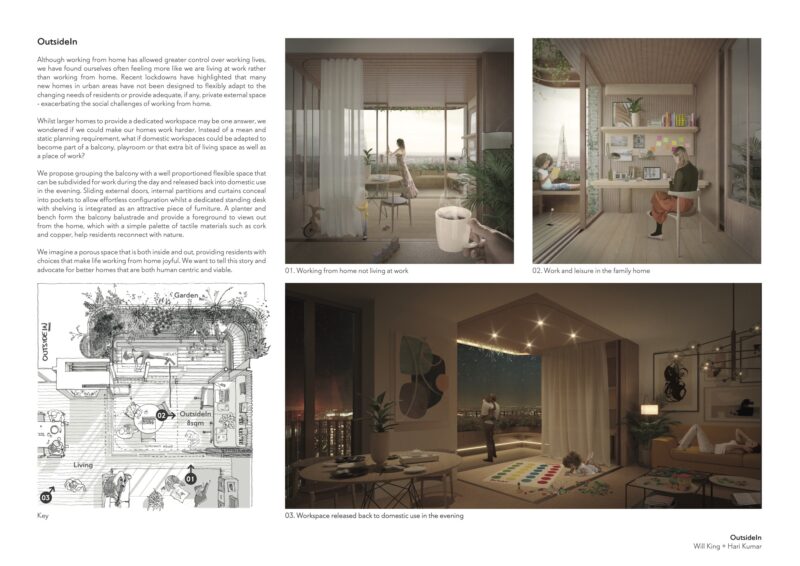 Lockdowns have highlighted that many new homes in urban areas are not designed to adapt flexibly to the changing needs of residents or to provide adequate, if any, private external space – exacerbating the challenges of working from home.
What if domestic workspaces could be adapted to become part of a balcony, a playroom or that extra bit of living space?
OutsideIn's solution is new kind of spatial layout for tomorrow's housing. It groups a balcony with flexible space off a living area, which can be partitioned for work or other uses. Sliding external doors, internal partitions and curtains that conceal into pockets allow effortless reconfiguration, while a dedicated standing desk with shelving is integrated as an attractive piece of furniture. A planter and bench form the balcony balustrade, helping residents feel connected with nature and foregrounding views out of the home in simple and tactile materials such as cork and copper.
The is a porous space – part inside and part out – providing residents with options and choices to help make life working from home more joyful.
OutsideIn
Will King, Hari Kumar