Home / Work inspirations
Written By
Ellie Duffy
01.06.2021
When we asked Dezeen editor at large Amy Frearson to nominate an inspiration for The Davidson Prize, she chose High Street House, a new co-living project in west London by architects and developers Teatum + Teatum / Noiascape. It's a collection of furnished micro apartments where, in exchange for having less private space, residents are able to access shared facilities. A co-working lounge doubles as events space for temporary markets and exhibitions, there's a spacious communal kitchen and dining room, a laundry and a library.
"Our society is becoming increasingly mobile as advances in technology mean people can work anywhere," Amy told us. "This project demonstrates really clearly how co-living can make it easier for people to move to new cities for work or study. There's far too much focus on the 'forever home' and nowhere near enough options for people in periods of transition in their lives. Maybe they're relocating and aren't sure whether it's for them or not. Maybe they've recently separated from their partner. These people also need their homes to accommodate work and living.
"Space in cities like London is already scarce, and that has an impact on affordability. We have to start finding ways of sharing spaces, to better suit our needs for working for home, not to mention deal with the loneliness epidemic plaguing many cities. I believe this project is an important step in that direction."
Amy came across the project while researching her new book. All Together Now: The Co-Living and Co-Working Revolution by Naomi Cleaver and Amy Frearson is available from RIBA publishing.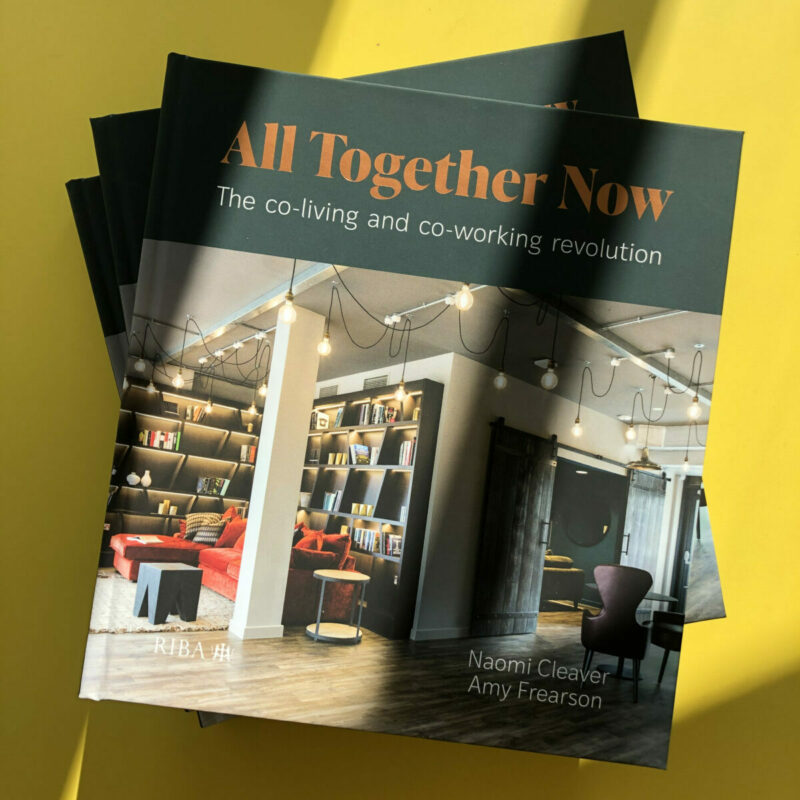 Home / Work inspirations
Written By
Ellie Duffy
01.06.2021
London School of Architecture founder Will Hunter says he'd turn first to Farshid Moussavi's recent essay on rethinking residential architecture in the wake of Covid-19. Moussavi has been exploring housing combined with working from home with her students at Harvard's Graduate School of Design, explains Hunter, focusing particularly on the scale of the urban block in Paris. 'They're investigating the politics of designing everyday spaces in architecture and the profound impact that has on people's lives. Research includes the theoretical practice of French architect Yona Friedman (1923–2020), which centred on ideas of self-planning and user-appropriation of space'.
With the goal of designing a disruptive innovation in housing at the scale of a neighbourhood here in the UK, Hunter is co-leading a similar collaborative design think tank at the LSA this year: 'We want to integrate living and working in ways that enable residents to lead prosperous, purposeful and fulfilled lives – while contributing to the regeneration of the planet. No small task! We're currently mid-way through, and the ideas are looking really promising.'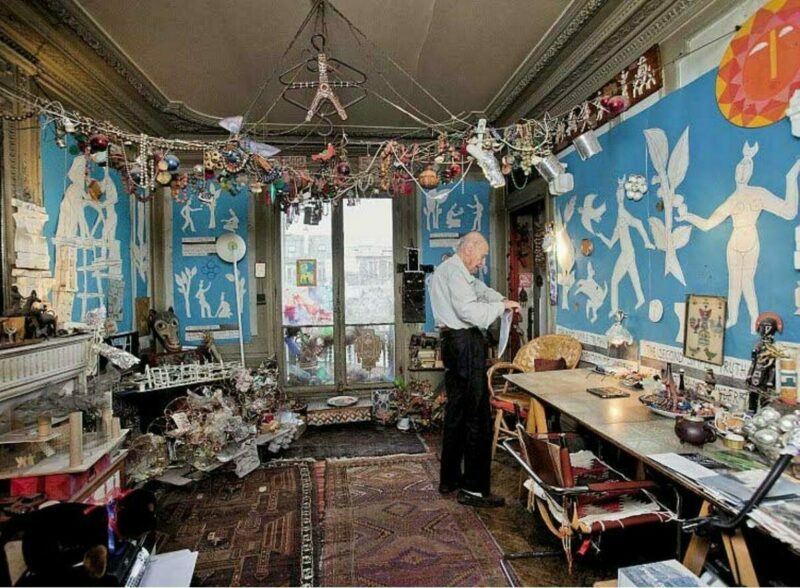 Home / Work inspirations
Written By
Ellie Duffy
01.06.2021
Architectural journalist Chris Foges also suggests looking to Paris for inspiration for the 2021 Davidson Prize, nominating an ambitious retrofit of a 1961 tower block from architects Frédéric Druot and Lacaton & Vassal. In 2011 they wrapped the Tour Bois-le-Prêtre in a 3m-deep carapace of insulating winter gardens, balconies and glazed extensions, giving residents more space at a lower economic and environmental cost than a rebuild.
'It's still a great example of design intelligence,' says Foges. 'The concept is elegantly simple but to realise it the architects had to challenge local planning rules, rewrite building regulations, negotiate a different rent regime and devise a construction system that allowed residents to remain in situ. Anne Lacaton's observation at the time was that 'design' (in its narrow sense) was the least difficult part.
'Bois-le-Prêtre shows what's possible when a project has a clear agenda and a wide scope,' argues Foges, 'It also has direct relevance to the many public housing schemes of the same age in the UK now facing the threat of demolition. As Lacaton also pointed out – more costs less than less.'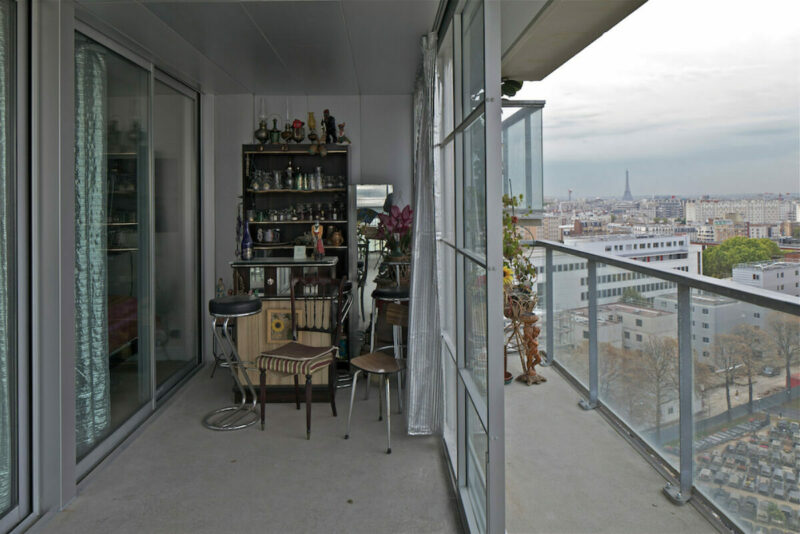 Home / Work inspirations
Written By
Ellie Duffy
01.06.2021
Architect Eric Martin of London-based Delvendahl Martin Architects would look further afield to Mexico City for insight on the future of home/work, citing the experimental museum El Eco, conceived by artist Mathias Goeritz (1915–90) in the early 1950s. It embodies the concept of 'emotional architecture', he explains, that was highly influential to a generation of Mexican architects including Goeritz's collaborator Luis Barragán.
What resonates, Martin says, is the way the artist thought about and designed the space as if working on a sculpture – where the viewer has a dynamic relationship with the form and the space that surrounds it.
'El Eco was designed to blur the boundaries of specific uses. Its feel and scale are domestic but the rooms are different sizes for greater flexibility and to provoke different emotional responses. I think we should be thinking about the future of home/work in the same way – designing spaces able to adapt swiftly to changing circumstances but also to appeal at an emotional level.'